Hospital Founders
---
Angela Armstrong RVT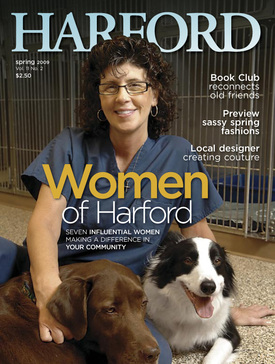 Angela Armstrong knew she wanted to work with animals from an early age. She began working in a veterinary hospital at the age of 17. She soon after pursued her education at Essex Community College as a Registered Veterinary Technician. When Angela began her career as a manager and RVT, there were no animal emergency care facilities in Harford County. In 1988, twenty-six Harford County veterinarians came together to form the first emergency hospital and presented Angela with the opportunity to manage it. Together, they shared the dream to provide Harford County with the best 24 hour emergency care possible.

​ After living in Harford County for over 35 years, Angela Armstrong RVT, along with Gretchen Ruby DVM and Wendy Saubier DVM decided in May 2008 to open the Animal Emergency Hospital. Together with over 50 employees, they provided critical care services to pets in Harford County and surrounding areas with great skill and compassion.



---
---
Dr. Gretchen Ruby DVM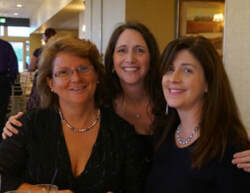 Left to right: Dr. Ruby, Dr. Saubier, Angela
Dr. Gretchen Ruby is a native of Harford County, Maryland. She graduated with honors in Animal Science and Biology at Virginia Tech in Blacksburg, Virginia. She proceeded to veterinary school at The Virginia- Maryland Regional College of Veterinary Medicine where she achieved her Doctorate of Veterinary Medicine degree in 1991. Upon graduation Dr. Ruby returned to Aberdeen, Maryland where she was a dedicated small animal practitioner for seven years. During this time she meet her husband Mark. To afford more time with her children Dr Ruby began working in veterinary emergency medicine in 1998. This is when she realized that her true passion was emergency and critical care medicine. Dr. Ruby has continued to work in this field of veterinary medicine for over twenty years. Dr. Ruby loves the outdoors. In her spare time she enjoys spending time with her family camping, horseback riding, scuba diving, and gardening.
---
---
Dr. Wendy Saubier DVM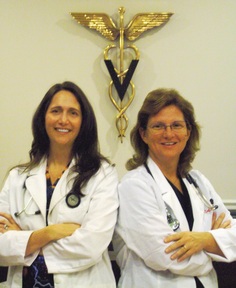 Dr. Saubier started her undergraduate studies at Denison University in Granville, Ohio graduating with a Bachelors in Arts. She then moved to Hawaii where she began pursuing her second Bachelor's degree at the University of Hawaii at Manoa. She completed this degree at the University of Delaware where she graduated summa cum laude with a Bachelors in Science. Following graduation, she moved on to her Doctorate in Veterinary Medicine at Ross University, where she graduated with High Honors. After completing her final year of clinical studies at North Carolina State, she moved to upstate New York where she began working as a general practitioner. When she returned home to Maryland, she elected to pursue alternate work and found herself at a 24-hour emergency and critical care facility where she knew she had found her niche.

Born and raised in Maryland, Dr. Saubier has always had a love for the Chesapeake Bay. She and her husband enjoy spending time on the water with their two children. She enjoys spending time with her German Shorthair Pointer "Big Mike". Her three cats "Sofia", "Gypsy" and "Pepper" provide endless entertainment and are constantly getting into trouble. Her other hobbies include gardening and photography
---